---
Vernon Real Estate Development
Located in the heart of British Columbia's Okanagan Valley, the city of Vernon is surrounded by mountains and lakes, providing many opportunities to get out and enjoy nature. This is one of the most sought-after regions in the country. This new Vernon, BC, real estate development combines spectacular four-season weather, renowned golf, ski, and spa resorts, untouched wilderness, and an established community. There are few other places in the country that offer the kind of lifestyle found here.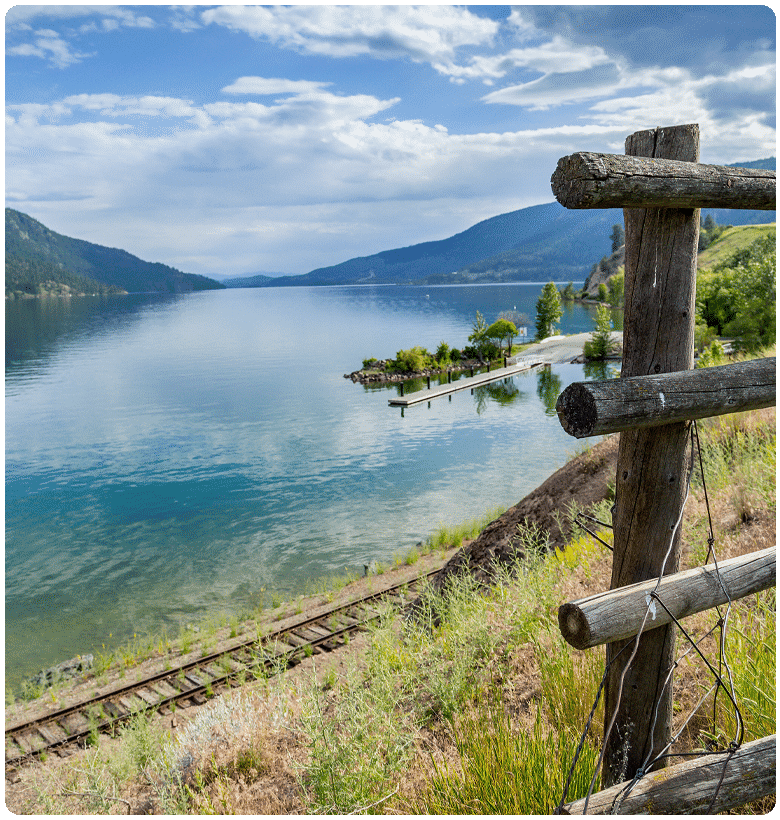 ---
Hiking & Biking Trails
---
Discover the outdoors on hiking or biking trails near this new Vernon real estate development. With trails for all different skill levels, paved and gravel, there is something for everyone. Take in the views of the valley, the lake, and local wildlife all year round and during the warmer months, stop for a dip in the lake. With so many trails in your backyard, it is easy to be active and explore nature every single day.

---
Surrounded
By Lakes
---
The Okanagan's surrounding three lakes (Okanagan, Kalamalka, and Swan) make it a desirable place to live. The water is only a short walk or drive away, making it easy to enjoy activities such as relaxing at one of many natural beaches, swimming, boating, paddle boarding and more in your free time. The lakeside lifestyle is popular in the summer. It's easy to spend weekends at the lake with friends and family. You're sure to make memories that last a lifetime.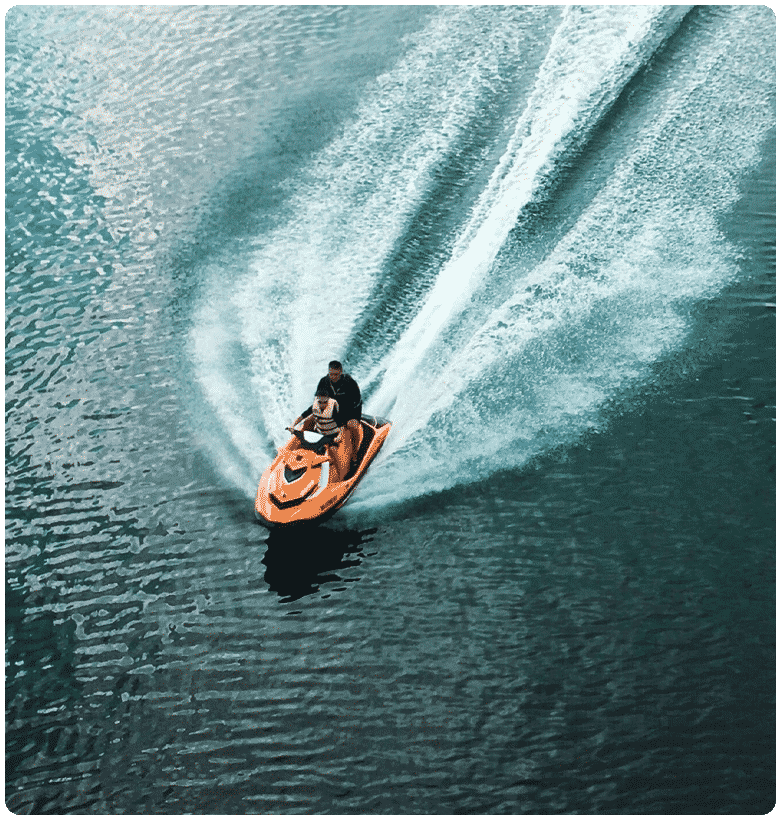 Frequently Asked Questions
1
Why should I think about moving to Vernon, B.C.?
Vernon has much to offer, with breathtaking natural surroundings, endless recreational options, and a warm and inviting community. It combines the best of city and nature, making it a great place to live no matter what your interests.
2
What makes Vernon an appealing spot to construct a new home?
Vernon boasts stunning natural landscapes, reasonably priced real estate, and a thriving job market. Real estate is generally less expensive here than in neighbouring Kelowna but has similar amenities and access to the beautiful outdoors.
3
What kinds of outdoor activities can I enjoy in Vernon?
Vernon is a paradise for outdoor lovers, providing year-round opportunities for skiing, hiking, biking, boating, and golfing. Its mild climate ensures residents can savour these activities throughout the seasons.
4
How's the education system in Vernon, B.C.?
Vernon is home to exceptional educational institutions, including public and private schools. Additionally, the city hosts Okanagan College, offering various post-secondary education options for residents.
5
What's nearby to Vernon?
Vernon is just an hour's drive from Kelowna, the heart of the Okanagan Valley. It's also near other charming places like Armstrong, Enderby, Kamloops, Lake Country, and Salmon Arm. The region is renowned for camping, agriculture (including wineries), mountain biking, and more.
6
Can you tell me about job opportunities and the local economy in Vernon?
Vernon's economy is diverse, featuring opportunities in agriculture, tourism, manufacturing, and technology. The city's robust job market makes it an attractive destination for individuals and families.
7
What's the community and social life like in Vernon, B.C.?
Vernon has many cultural events, festivals, and recreational facilities to keep its residents out and about. The city fosters a welcoming atmosphere, making it easy to connect with neighbours and forge meaningful friendships.
8
Why is Vernon, B.C., such an appealing place for families looking to build a new home?
Vernon provides a family-friendly atmosphere with safe neighbourhoods, top-notch schools, and abundant green spaces. The city's tight-knit community and natural beauty make it an ideal setting to raise a family and create lasting memories.