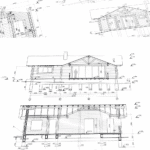 What To Consider When Building a Home | Building Lots For Sale In Vernon
September 30, 2023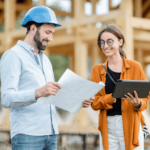 How to Pick Your Homebuilder | Lots for Sale in Vernon BC
October 30, 2023
When moving to a new house, finding the local businesses that become integrated into your routine is part of the excitement. Whether it's a coffee shop you haven't tried before or a new boutique, changing your locale can open your eyes to some places you never would have visited. Tassie Creek Estates' beautiful real estate lots provide the perfect jumping-off point to explore both Coldstream and Vernon and all of the unique businesses found there. Here are some local companies you should add to your list to visit!
Fine Dining – Intermezzo Restaurant and Wine Cellar
If you're looking for a romantic restaurant with divine dessert, check out Intermezzo in Vernon. The service is incredible, and you can book the wine cellar space for a private party or event. All of the food is made in-house, and you can really tell. We recommend the creme brulee; it's the best we've had in a long time.
Gym – Iron Heart
Iron Heart gym is perfect for people who want to be healthy. It has many machines, a team of personal trainers and kinesiologists, and a smoothie bar. They even offer tanning for those who want to show off their new physique.
The gym is open seven days a week for your convenience, and its welcoming staff and cleanliness are reknowned. Try it at the reasonably priced drop-in rate, or sign up with your honey for a couple's discount!
Liquor – Okanagan Spirits Craft Distillery
If you're in a boozy mood, check out Okanagan Spirits Craft Distillery. They do tastings AND tours, so why not check out North America's tallest copper pot still? They offer a whiskey-specific tasting, or tastings that include a variety of the liquors that they sell.
Get to see behind the scenes and try something new. They even host classes that teach the basics of bartending, so beginners and connoisseurs alike are welcome!
Hair Salon – Raven Hair Studio
The Raven Hair Studio offers cuts, colour, styling – even wigs! They also provide nail services, brow lamination, lash lifts and waxing, making it your one-stop beauty shop. The staff's professionalism, kindness, and extensive experience are well-known, contributing to some great reviews. The Raven is a Green Circle salon, which means they have an active focus on environmentally friendly practices and strive to keep recycling and waste reduction top of mind.
Neapolitan Pizza – Pane Vino
You'll find our favourite hidden gem in the nearby town of Oyama. Pane Vino makes delicious Neapolitan-style pizza, hearty pasta, and other Italian fare. It has a beautiful patio out front and an outdoor terrace covered by grape vines.You'll also find a very reasonably priced glass of Chianti to enjoy with your meal. Stop by Kalamalka Lake for the day, and grab dinner here for a delightful taste of the Okanagan lifestyle.
Wineries – Sip Happens Wine Tours
With pick-ups in Coldstream, Sip Happens wine tours offer any number of experiences to get the best out of Okanagan wine country. They have half and full-day tours with the option to add lunch at one of the wineries. Get to know one of the Okanagan's most crucial industries with friendly drivers and destinations pre-selected for your enjoyment. Custom tours are also available if you have a route already in mind.
Bistro – Farmhouse Cafe
The Farmhouse Cafe at Davison Orchards is farm-to-table at its best! While Davison Orchards offers fresh produce for purchase, such as apples, pears, and garlic, much of these fruits and vegetables find their way into the dishes at the Farmhouse Cafe. Try their enticing pie by the slice, or pick up some baked goods for breakfast.
Boutique – Birch Hill Studio
Birch Hill Studio carries a variety of home goods, clothing and more. Owned by a Métis woman, the store and its brands are inclusive and super cozy. If you'd describe your aesthetic as "cottage-core" you'll be sure to find lots of treats here.
Spa – Sparkling Hill Resort
How could we leave out a local favourite, the Sparkling Hill Resort and Spa? Over 40,000 square feet of spa space is waiting for you. With over seven different themed steam rooms and saunas, you can spend all day getting into a relaxed headspace. A beautiful infinity pool with an outstanding view is one of our favourite highlights. If you're a wellness junkie, try the Cryo Cold Chamber to jump on the cold therapy trend.
As you can see, there are many excellent local businesses to support and enjoy. Whether you're looking for excitement or quality products, friendly entrepreneurs fill Vernon and Coldstream looking to assist you. So, when you're getting ready to purchase land for sale in Vernon, choose a neighbourhood close to adventure and local excellence. Check out our interactive map here: https://tassiecreekestates.com/lots-for-sale-vernon/#interactive-map