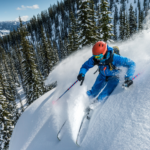 Why You Should Visit Silver Star Ski Resort Near Our Land For Sale In Coldstream
September 27, 2023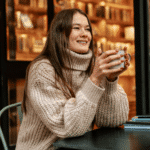 Local Businesses | Building Lots for Sale in Vernon, BC
October 24, 2023
Building a home is a significant and exciting endeavor that offers the chance to bring your vision to life. The city of Vernon provides more than just picturesque scenery; multiple amenities and year-round activities allow you to embrace the Okanagan lifestyle. Therefore, finding the perfect building lots for sale in Vernon is the first step toward your dream home.

Location, Location, Location
One of the most important decisions when building a home is the location. It would help if you considered factors such as proximity to work, schools, shopping, and recreational activities. Take in the natural surroundings of Vernon and discover where you would like to settle down. Do you prefer a lakeside view, a rural setting, or something closer to the city's heart? Finding the perfect location for you will determine the outcome of your home and how you go about your daily life.
Lot Size and Layout
The size and layout of the building lot are essential considerations. Think about your long-term needs and how the lot accommodates them. Do you want a spacious yard for gardening and outdoor activities, or are you looking for a more compact, low-maintenance option? The layout should also allow for the architectural design you envision.
Design and Style
Your dream home's design and style should reflect your taste and lifestyle. Research architectural styles and consider what resonates with you. Choose a design that makes you feel at home, modern, contemporary, traditional, or a fusion of styles. Ensure the lot you choose can accommodate your desired architectural plan.
Budget and Financing
Building a home involves various costs beyond the purchase of the building lot. Consider your overall budget, including construction costs, permits, utilities, and landscaping. Speak with financial experts to secure the necessary financing and ensure you have a realistic budget.
Amenities and Infrastructure
Check the availability of essential amenities and infrastructure. Verify access to utilities like water, sewage, electricity, and gas. If the lot is in a planned development, inquire about road maintenance, street lighting, and community services. These factors will impact your daily comfort and convenience.
Building Regulations and Permits
Familiarize yourself with local building regulations and zoning ordinances. These rules dictate what you can build on your lot, setback requirements, and other restrictions. Obtaining the necessary permits is crucial to avoid legal issues down the road.
Environmental Considerations
Respect for the environment is essential. Assess the environmental impact of your construction and landscaping plans. Consider tree preservation, soil erosion, and sustainable building practices.
Future Growth and Development
Research the area's potential for future growth and development. A building lot in a rapidly growing area may offer increased property value over time. On the other hand, a quieter, more secluded location might be preferable if you seek tranquility and privacy.
The possibilities are endless when designing your dream home, and finding the perfect building lot in Vernon is the crucial first step. As you embark on this journey, consider the location, lot size, design, budget, amenities, regulations, environmental impact, and future growth potential. These considerations will guide you in creating a home that meets your immediate needs and accommodates everything you desire in your future home. Tassie Creek offers building lots for sale in Vernon; visit our website to learn more.