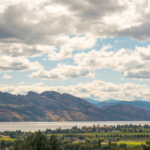 Unveiling The Charm Of Coldstream Lots For Sale
August 31, 2023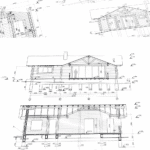 What To Consider When Building a Home | Building Lots For Sale In Vernon
September 30, 2023
In the heart of British Columbia's stunning Okanagan Valley, Silver Star Ski Resort near Vernon is a hidden gem that promises fun winter activity. If you're a seasoned skier or just looking for a picturesque winter getaway, Silver Star Resort has something for everyone. There are many reasons other than just hitting the slopes to visit Silver Star Resort and living close by at Tassie Creek's land for sale in Coldstream can guarantee winter fun every snowy season. 

Skiing and Snowboarding
For snow enthusiasts, Silver Star offers an exceptional skiing and snowboarding experience. There are over 3,200 acres of skiable terrain, including groomed runs, challenging slopes, and terrain parks; this resort caters to all skill levels. Beginner or expert, there are plenty of options to carve down the slopes and enjoy the thrill of the mountain.
Charming Village
What sets Silver Star apart is its charming alpine village, which is reminiscent of a European ski town. Take the day and stroll through the village's colorful buildings, quaint shops, and inviting restaurants. Silver Star Resort is the perfect place to warm up with hot cocoa, savor a delicious meal or shop for unique souvenirs.
Family-Friendly Atmosphere
Silver Star Ski Resort is known for its family-friendly community. Kids will love the SilverStar Tube Park, skating on Brewer's Pond, and the exciting events and activities organized throughout the season. The resort offers childcare services, making it easy for parents to enjoy quality skiing while knowing their little ones are well cared for.
World-Class Cross-Country Skiing
If cross-country skiing is your passion, Silver Star is the perfect place to hit the slopes. Silver Star has an extensive network of Nordic trails, making it one of North America's premier cross-country skiing destinations. Explore the serene beauty of the backcountry while gliding through forests and past frozen lakes.
Year-Round Recreation
While winter is the prime season at Silver Star, the resort also offers year-round recreational opportunities. In the summer, there are hiking and mountain biking trails, horseback riding, or you can simply enjoy the fresh mountain air.
Land for Sale in Coldstream
For those captivated by the allure of Silver Star and its surroundings, the nearby town of Coldstream offers opportunities to invest in land. Coldstream is renowned for its picturesque landscapes, serene lakes, and proximity to the resort. Investing in land for sale in Coldstream provides the potential for building your dream winter getaway or year-round retreat.
Silver Star Ski Resort near Vernon is a hidden winter paradise that offers much more than just skiing and snowboarding. Its charming alpine village, family-friendly atmosphere, and world-class cross-country skiing make it perfect for any visitor to find an activity. With its inviting qualities, investing in Tassie Creek's land for sale in Coldstream will provide easy year-round access to the resort so you can get in touch with nature and upgrade your skill levels. Visit our website today to learn more about how you can live close to this fantastic resort.