Lots For Sale Vernon
---
The Vision
The developers of Tassie Creek Estates have imagined the perfect balance between city and nature, giving you the best of both worlds right at your doorstep. The community will feature a brand new five-acre park, as well as the 'missing link' to connect the Gray Canal trail. Beautifully landscaped walking trails make it easy to take advantage of the breathtaking views while enjoying some fresh air. We have thoughtfully laid out the lots for sale in Vernon so that each home in our community will have great views down the valley towards Okanagan Lake. Imagine waking up to a lake view or being able to take a beautiful nature walk from your front doorstep every single day. Welcome home to Tassie Creek Estates!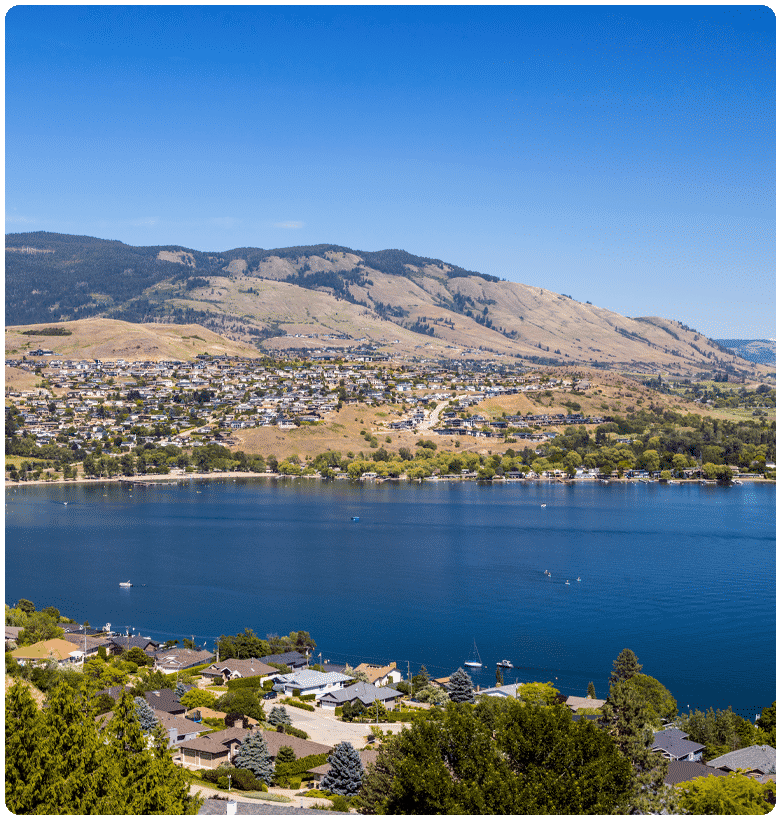 ---
Breathtaking Views
---
Tassie Creek Estates is on Turtle Mountain, known for its alluring views of the city and Okanagan Lake. To ensure that no homeowner in Tassie Creek Estates has a compromised view, each lot for sale in Vernon has been intentionally laid out, and height limits have been placed on specific builds. These Vernon lots offer awe-inspiring views and easy access to the best of the Okanagan.

It's no wonder that the Okanagan is one of the fastest-growing regions in the country, while Vernon is a slice of Okanagan heaven. It's close to the city yet overlooks some of the area's most breathtaking scenery. Our building lots allow you to claim a slice of that heaven for yourself. Discover the possibilities of an inspired life, in touch with the things that matter most.

At Tassie Creek, you have the unique opportunity of building your dream home from scratch. This means that you get to invest in the areas of your home that matter to you. You have the ability to design strategically to consider the long-term value of your home and make build choices that make the most sense for your unique situation. Provided you take good care of your home and use quality building materials, you can use real estate as part of your long-term wealth-building strategy.
While designing your home, you also have the opportunity to incorporate "smart" energy features, such as energy-saving appliances or energy-efficient windows, to save yourself money on your recurring bills. Building a new home puts these decisions in your hands so your values and budget are reflected in the end product.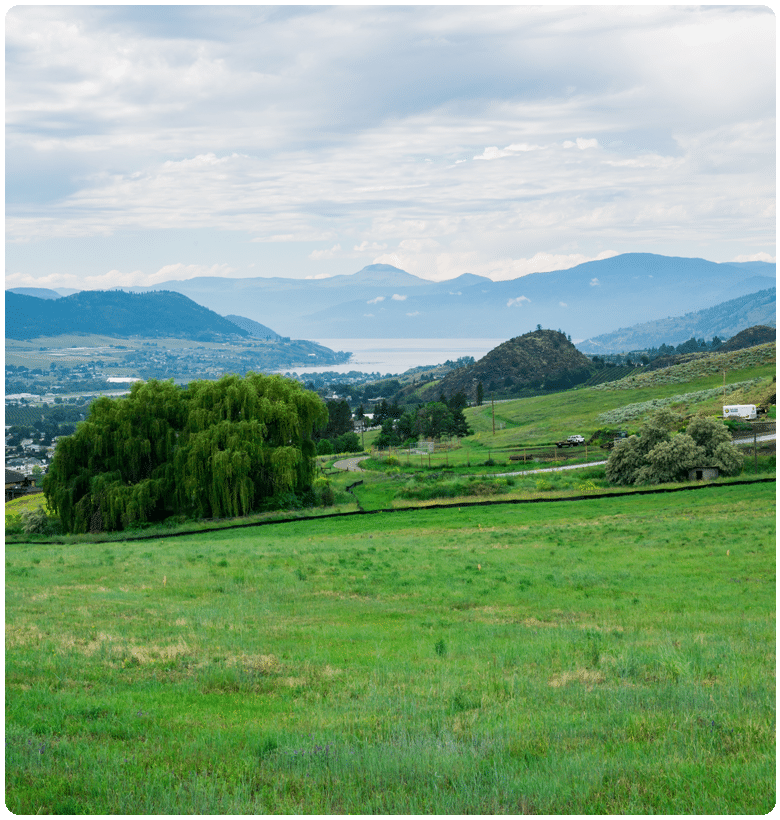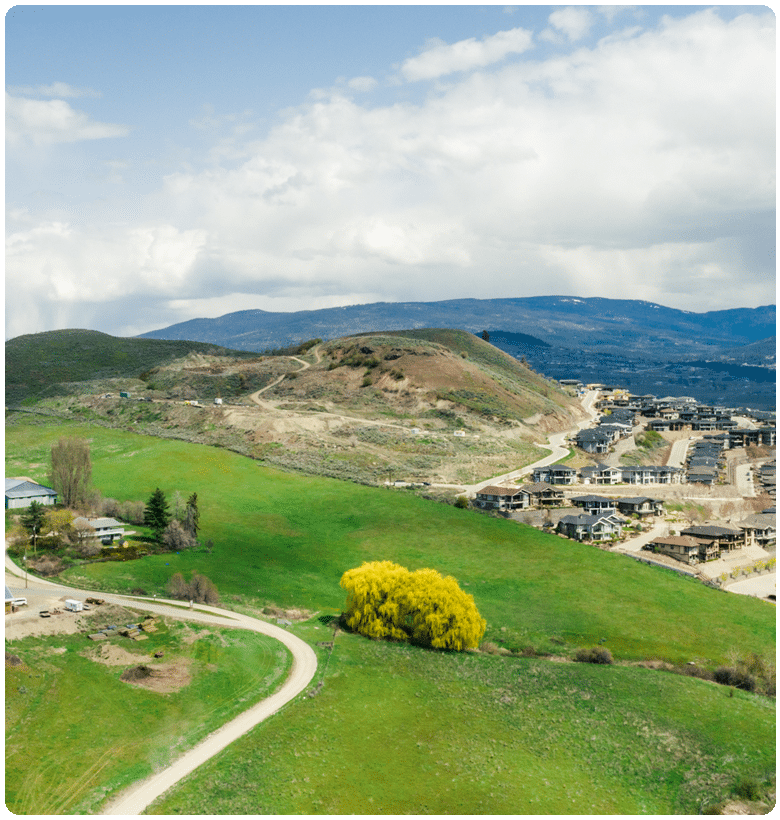 We've recently enlisted a dedicated realtor to help you throughout the purchase process. Amber is an expert on the property and, alongside our sales team, can answer any questions you may have about how to purchase a lot at Tassie Creek. Please find more information about her here.
Having a team with implicit knowledge of the zoning, site qualities, and local area will help you to make an informed decision when purchasing a lot. You'll never have to feel alone or uninformed. We are happy to supply a list of local home builders to work with to get you started on your journey. We want you to feel educated and ready to step into a new, exciting chapter of your life, so let us know how we can help!

---
Building Lots Vernon
---
You can turn your dreams into reality immediately and start building that ideal home with one of our build-ready lots. We have prepped and zoned the land for building, saving you months of prep work on your new build. Everything is ready; All that's left to do is pick your lot and design the perfect home for you.

Build your home in whatever layout you want so that it best fits your family and lifestyle. These lots for sale in Vernon, BC, lay down the foundation to build the home and, ultimately, the life that is perfectly tailored to you and your family. Live life to the fullest, knowing that you're in the center of one of the most sought-after regions in the country and living among a community of like-minded people.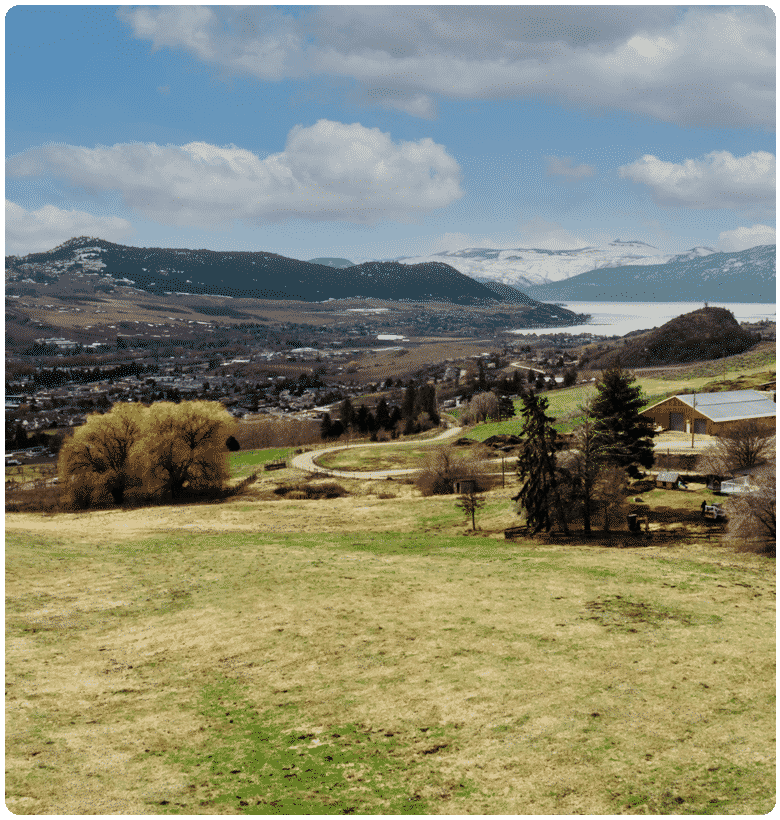 A View Of Tassie Creek Estates
For further details click on the lots below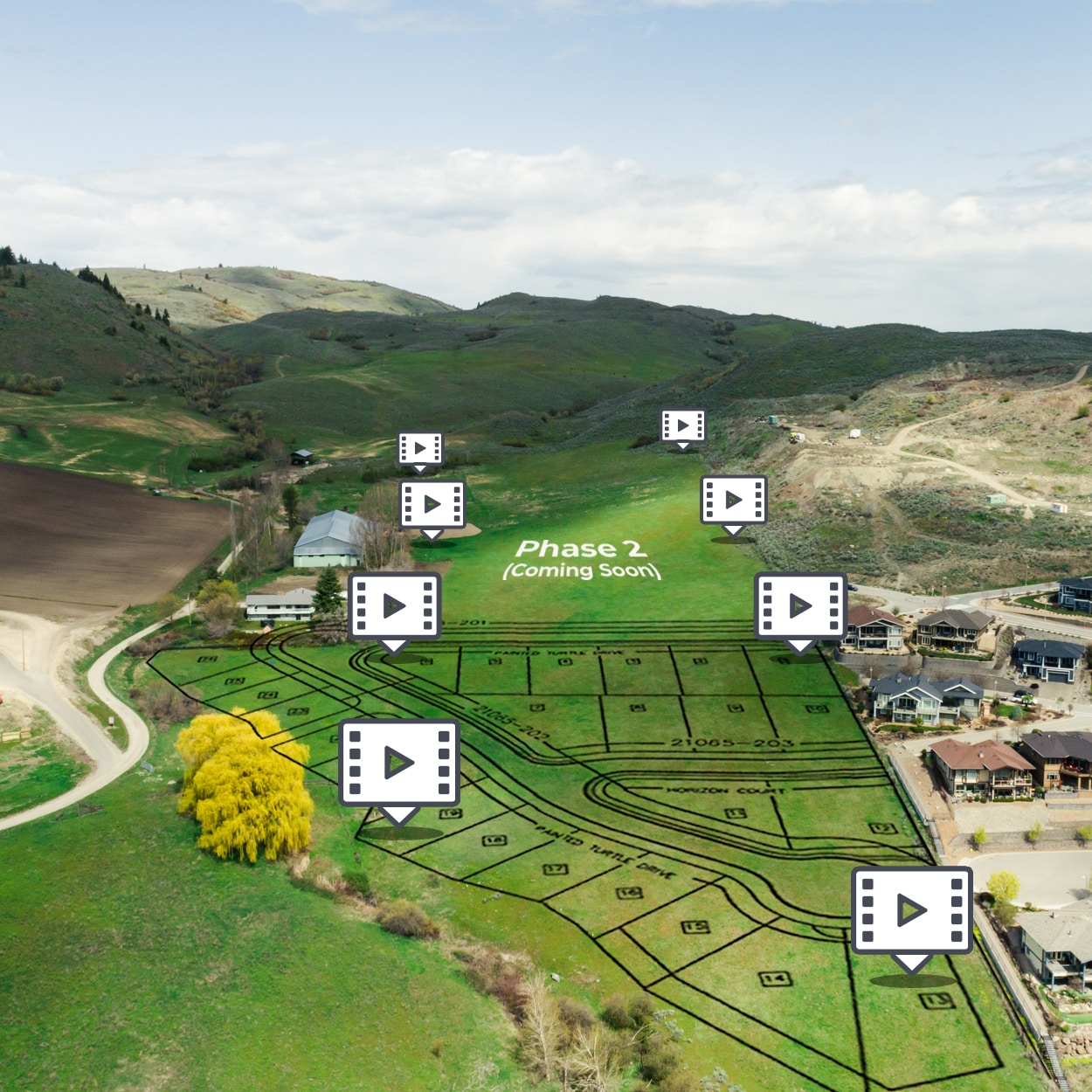 Views from the NE Corner (Phase 2)
Views from West Boundary of Phase 2
Views from NW Corner (Phase 2)
Views from East Boundary (Phase 2)