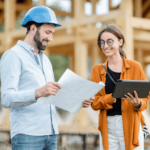 How to Pick Your Homebuilder | Lots for Sale in Vernon BC
October 30, 2023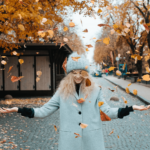 Fall Fun in Vernon | Lots for Sale near Vernon BC
November 21, 2023
When building a new home, choosing an architectural style is one of the most exciting decisions besides purchasing the real estate lot itself. The architectural style you select not only defines the aesthetic of your home but also influences its functionality and layout. Whether you're a fan of classic elegance or modern simplicity, there's an architectural style to suit your taste. In this blog post, we'll explore five different architectural styles to consider for your new home.
1. Colonial Architecture: Timeless Elegance
Colonial architecture is a classic and enduring style that harks back to the early days of American history. Characterized by symmetry, rectangular shapes, and brick or wood siding, Colonial homes exude timeless elegance. They often feature centrally located front doors, gable roofs, and decorative elements like columns and shutters. If you appreciate the charm of historical homes, Colonial architecture might be the perfect choice.
Decorate with: Timeless elements like hardwood floors and furniture. Textured metals like brass, copper or pewter. Simple artwork like pastoral images or portraits.
2. Modern Minimalism: Sleek and Contemporary
Modern minimalism is an excellent option for those who prefer clean lines, open spaces, and a focus on functionality. This architectural style prioritizes simplicity, with flat roofs, large windows, and a minimalist approach to ornamentation. It emphasizes using natural materials like steel, glass, and concrete, creating a sleek and contemporary look. Modern homes often blur the lines between indoor and outdoor spaces, making them perfect for those who love a connection to nature.
Decorate with: Modern art – the more sculptural and abstract, the better – in a limited amount. Sleek furniture choices. Geometric Patterns. Monochromatic colour schemes throughout the house, or from room to room.
3. Mediterranean Revival: Old-World Charm
Consider the Mediterranean Revival style if you're drawn to the romance of Mediterranean landscapes. Inspired by the regions along the Mediterranean Sea, this architectural style features stucco exteriors, red-tiled roofs, and arched doorways. It often incorporates lush gardens and outdoor living spaces, creating a warm and inviting atmosphere. Mediterranean Revival homes use vibrant colours and intricate details, bringing old-world charm to the modern era.
Decorate with Clay/Potted elements, especially containing plants. Bright pops of colour – consider turquoise, lemon yellow, or terracotta. Artisan-style tiled elements in the kitchen or bathroom.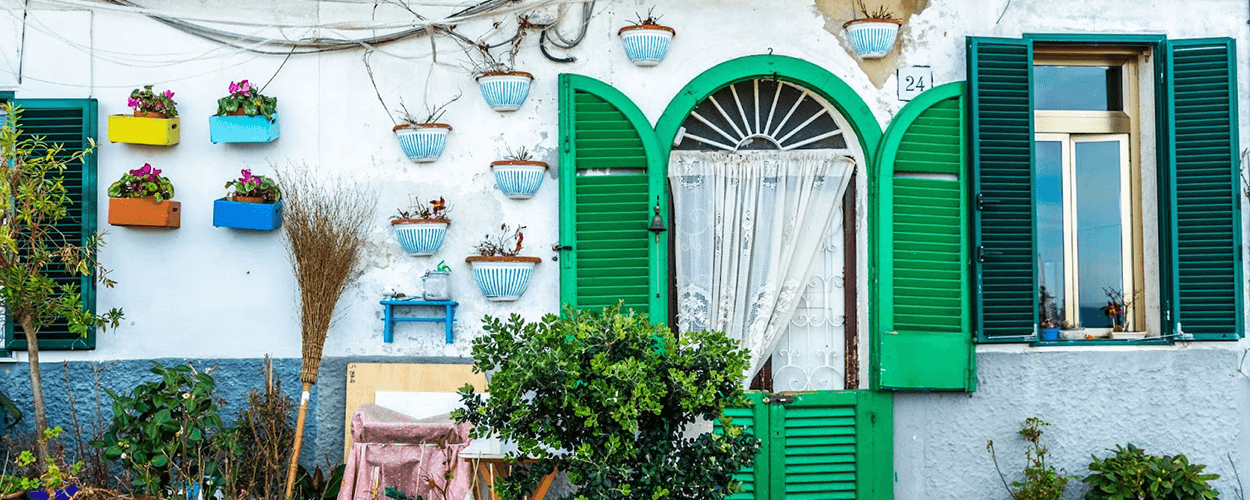 4. Craftsman: Artistic Craftsmanship
Craftsman architecture is all about handcrafted details and artistic craftsmanship. These homes typically showcase exposed rafters, decorative brackets, and extensive use of natural wood.
Craftsman-style homes often have wide front porches and low-pitched gable roofs. Inside, you'll find open floor plans emphasizing quality materials and fine woodworking. A Craftsman home may be your ideal choice if you appreciate the beauty of handcrafted elements and a warm, welcoming atmosphere.
Decorate with: A large porch or mudroom. A real fireplace with stone details. Built-in reading benches or shelving to make the space functional and livable.
5. Contemporary Farmhouse: Rustic Charm with a Modern Twist
For a blend of rustic charm and modern convenience, consider the contemporary farmhouse style. These homes combine the coziness of traditional farmhouses with sleek, contemporary elements.
You'll find features like board-and-batten siding, gable roofs, and front porches. Contemporary farmhouses often have open layouts, large kitchens, and plenty of natural light. This style offers the perfect balance between old-world charm and modern living.
Decorate with: Weathered elements – things should look well-loved. Cozy elements like pillows, blankets, curtains. Different materials like wire, tin, wood.
6. Mid-Century Modern: Timeless Retro Cool
Mid-Century Modern architecture, popularized in the mid-20th century, offers a unique blend of retro aesthetics and forward-thinking design. Characterized by clean lines, flat planes, and large windows, this style emphasizes functionality and simplicity. Mid-century modern homes often feature open floor plans, exposed structural elements, and a seamless integration of indoor and outdoor spaces.
Using natural materials like wood and stone adds warmth to the clean lines of the architecture. Mid-Century Modern architecture is an excellent choice if you like a timeless feel and a tribute to the past. It's becoming popular again in today's architecture for this balance between the past and the future, retro aesthetic and modern elements. It has a little something to offer everyone.
Decorate with: Nothing fussy – elements are functional and clean. Kitchen islands. Colourful, eye-catching artwork. While the design style itself is minimal, embrace the use of colour for that retro feel.
Choosing the right architectural style for your new home is essential and shows your personal taste and lifestyle. Each of these five architectural styles offers its own unique charm and character. Whether you're drawn to the classic elegance of Colonial homes, the clean lines of modern minimalism, the romance of Mediterranean Revival, the craftsmanship of Craftsman, or the blend of rustic and modern in contemporary farmhouses, there's a style that's perfect for you.
Take your time exploring your options and work with a skilled architect and builder to bring your dream home to life. Choose an architectural style you love to create a beautiful home that truly feels like your own. Happy homebuilding!