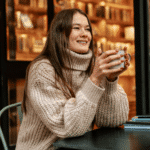 Local Businesses | Building Lots for Sale in Vernon, BC
October 24, 2023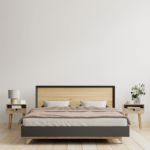 Design Inspiration | Land for Sale in Coldstream
November 9, 2023
Once you've selected your lot at Tassie Creek Estates, you can begin the exciting buildout process! One of the most appealing reasons to purchase a lot at Tassie Creek is the opportunity to design your own custom-built home. It's essential to partner with a trustworthy homebuilder company to bring your dreams to life.
Experience
Choose a company with a proven track record of building homes similar in style to the one you desire. Look through website galleries to find comparable projects in both style and size that you can reference when meeting with builders.
Local companies experienced with the climate, landscaping, and suppliers of the area will be your best resource. You will be able to capitalize on your selected lot's unique features this way! Of all the land for sale in Vernon, you will have some of the greatest views, so find someone who can capture them for you while building the home of your dreams.

Timelines
It's crucial to discuss scope and timelines with your contractor to get a realistic move-in date. Consider your current living situation, and ensure that you allocate some buffer time for potential project delays. New home builds can take up to a year, so it's important to have a plan that you feel confident your homebuilder can deliver on.
Choose a construction company that can meet your deadlines and is open about any possible delays or obstacles. If someone agrees to your timelines without addressing potential issues, you might encounter difficulties later in the build process. You want to work with someone who is able to foresee issues and be open and honest about them, so make sure to trust your gut when builders are making you promises, and ask questions to make sure your requests are reasonable.
Reviews
A company's reputation is important, so check the Google reviews of a potential homebuilder thoroughly. Here, you will find relevant details on other customers' satisfaction with their end product, timeline, and quality. Some companies will have testimonials on their website; while valuable, Google will show you both positive AND negative reviews to give you a more comprehensive view of the builder's capabilities. You can ask the home builder for references if you have specific questions you would like to ask a previous client.
Turn-key Solutions
We would suggest working with a home builder who can handle everything from design to construction for a smoother building experience. When all the building phases are represented by the same team, there is a lower chance of things being forgotten or experiencing misunderstandings. This is because everyone is working together and communicating effectively. When people are on different teams, it is more likely for important information to be overlooked or for miscommunication to happen. However, when the designer, contractor, and project managers already work together, they can collaborate more efficiently and ensure that nothing is forgotten or misunderstood.
Reputation
Search for companies that have won awards and received recognition for their outstanding work. The Canadian Home Builders' Association hosts the Georgie Awards in British Columbia to applaud excellence within their industry. Check out the most recent winners here: https://georgieawards.ca/. Awards add another layer of credibility to a home builder's reputation and can give you extra ease of mind about working with them.
Keep in mind that working with reputable and well-known builders can actually add value to your home, so it's well worth it to do your research. Builders who use quality supplies and are known for builds that have durability will result in less repairs and higher value for you in the long term.
Customer Experience
When contacting companies you're considering, note those who make you feel comfortable and listened to. Since building a home can take many months, it's essential to choose a trustworthy and professional team to work with. Do you have a consistent point of contact? Is it easy to get in touch with them? Do you feel confident that the team understands their industry well? These points will all contribute to an easier, less stressful experience.
Warranty
Ask about the builder's warranty and quality assurance process. Do you have the ability to make any changes at any stage of the process? Is your input sought out along the way to avoid errors? What happens if something breaks two months into your residency? A company that has faith in their work will provide you with a warranty policy you feel confident in,
As you can see, there are many different ways to assess which home builder company is right for you to work with. Don't be afraid to ask questions and do your research because, at the end of the process, your dream home is waiting for you. When you're ready to learn more about Tassie Creek Estates, please visit us here: https://tassiecreekestates.com/