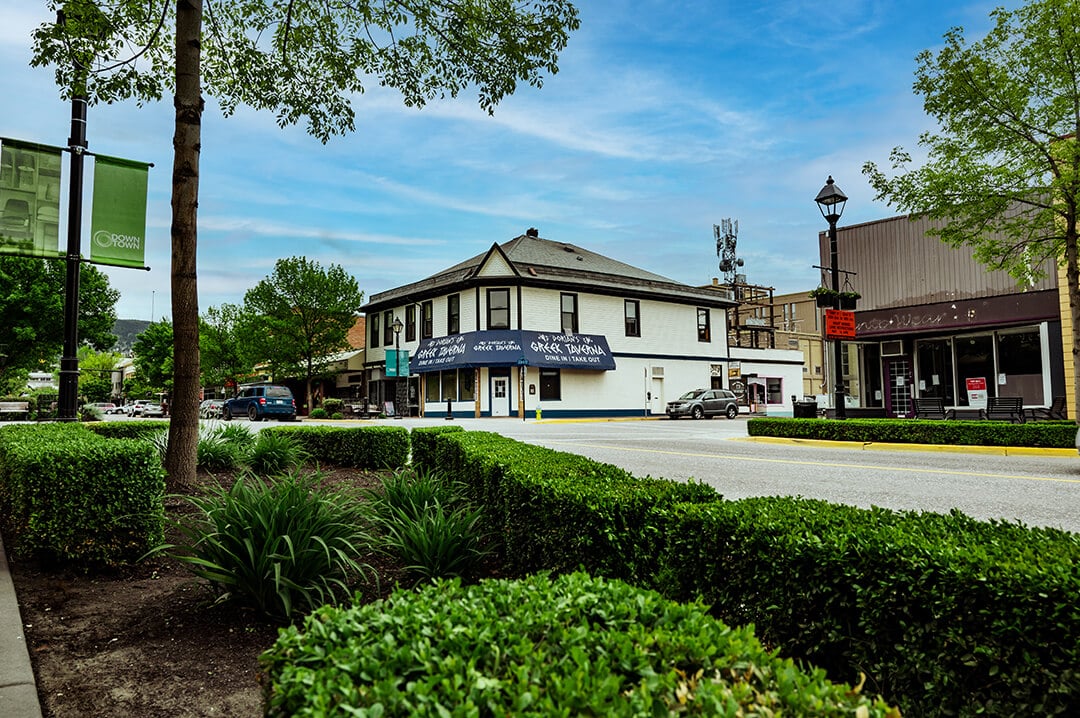 Vernon Amenities
July 7, 2022
Vernon is located in the North Okanagan and is a popular destination that connects people with world-class outdoor activities, all year long. With Vernon lots for sale, you can live in close proximity to spectacular outdoor resorts and landscapes fit for virtually any recreational activity. It is truly all about the lifestyle in Vernon, BC.
This idyllic setting is surrounded by lakes, mountains, winding trails, and coveted resorts. An active and adventurous lifestyle is endless, and the opportunity to slow down and unwind is at your fingertips. This is the best of both worlds.
This guide will help you explore landmark destinations and amenities found only in Vernon, BC.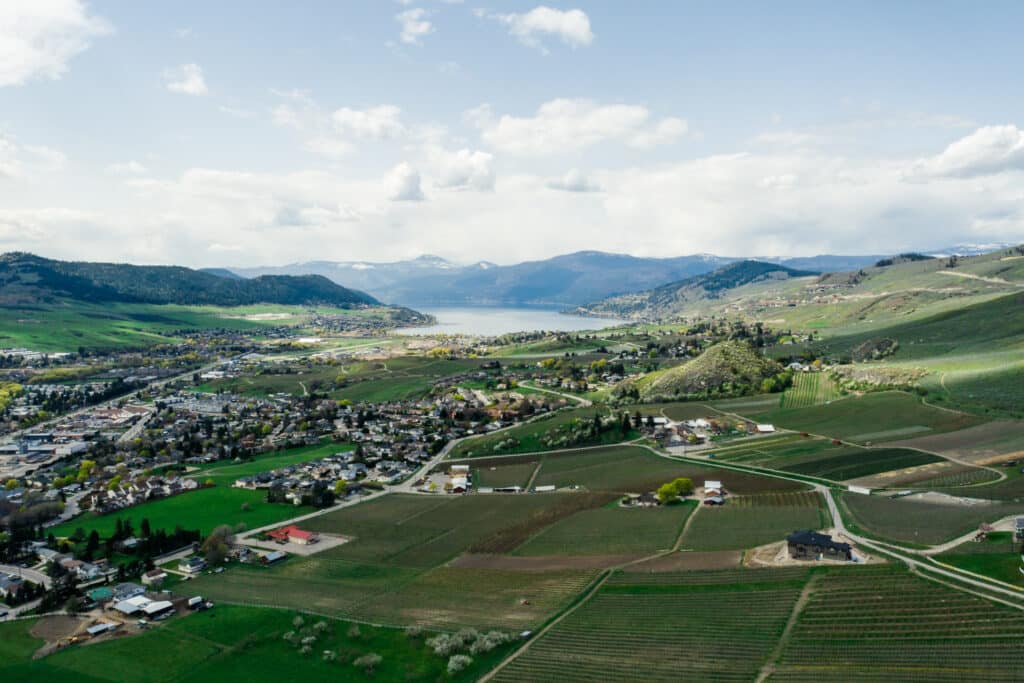 Living Lakeside
When the days get longer and warmer, head to the lake! In Vernon, residents are situated between three major lakes, as well as dozens of smaller lakes and rivers.
Kalamalka Lake is Vernon's closest and largest lake. In the summer months, the beaches are a favourite spot to cool down. Whether you're sun tanning or getting active with beach volleyball, there is something for everyone at Kalamalka Beach. On the water, boating is a popular activity that lets people waterski, fish, sail, or just relax with friends and family.
Okanagan Lake is not far from Vernon and is the largest body of water in the valley. Day trips across Okanagan Lake will let you venture to many more beaches and docks. Spend your day on the water paddle boarding, kayaking, or canoeing. You can find hidden coves and beaches with plenty of wildlife.
Swan Lake is the third largest lake that connects to Vernon. Campgrounds and RV parks offer a chance for weekend getaways surrounded by nature along the water's edge. Get on the sparkling lake for a family-friendly paddle or cast your line in to catch walleye or pike.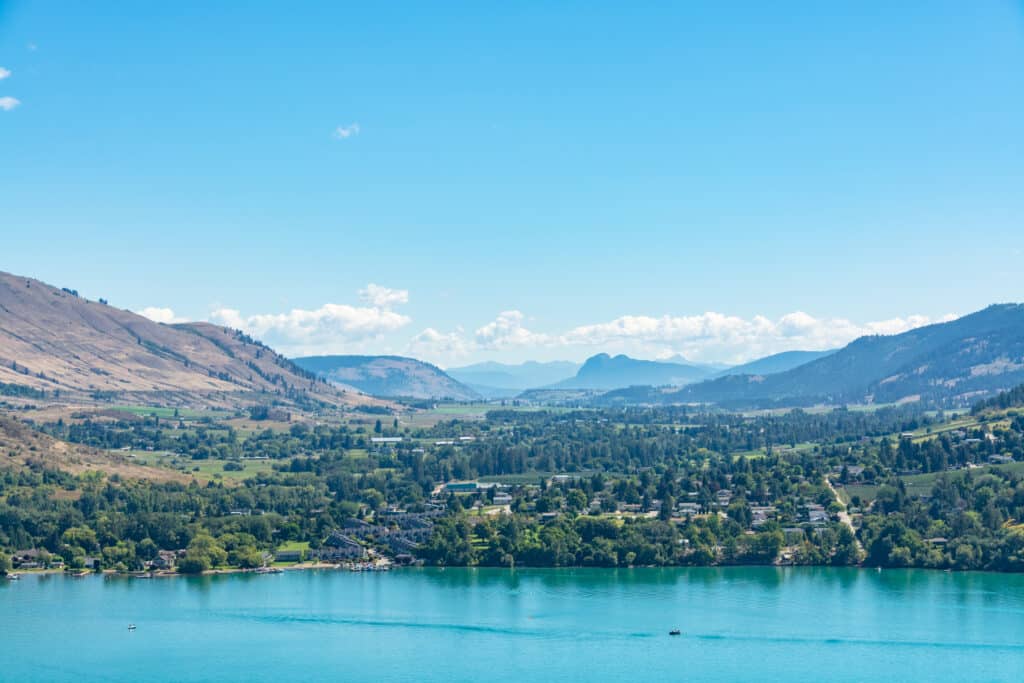 Summiting Mountains
Vernon boasts some of the best downhill skiing in the Okanagan. Silverstar Resort is an Okanagan's favourite and draws tourists from all over. Skiers and snowboarders of all skill levels will find their perfect match at Silverstar. As a family-friendly destination, they offer different winter activities that suit everyone. In addition to the incredible downhill runs, there are extensive cross-country ski trails, fat bike trails, snowshoeing paths, tubing, skating, and more.
In the summer months, Silverstar opens their gates to mountain bikers and hikers. With a variety of trail challenges to choose from, everyone can find their path and make great memories along the way.
One of Canada's top cross-country ski tracks is found at Sovereign Lake Nordic Club. With pristine high-elevation snow conditions and professionally groomed trails, cross-country skiers find their paradise at this nordic club. In addition, there are even more snowshoe and fat bike trails to discover. Winters have never been better, and it all begins with Vernon lots for sale.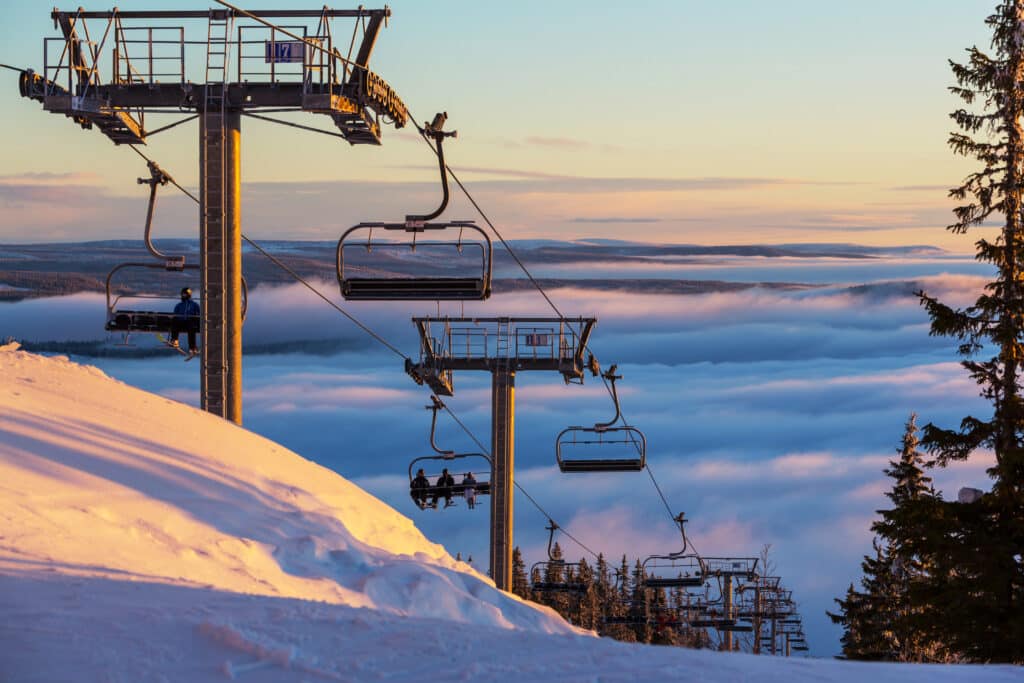 Exploring Parks & Trails
Explore Vernon lots for sale and discover a new park or trail system virtually every weekend. And the variety is endless! Many of the outdoor spaces connect visitors not only with nature but also the local history and culture.
The Okanagan Rail Trail is a well-known route that runs along a historic railway path. This trail system is accessible in most areas for walking, biking, and can be wheelchair accessible. You can spend a day traveling along this trail from Vernon all the way to Kelowna. Even within these urban areas, the natural surroundings combine breathtaking scenes and chances to view diverse wildlife.
Kalamalka Lake Provincial Park hosts visitors year long who enjoy hiking and biking on paths that meander over rolling hills and between great pines. The trails connect lakes and rivers and offer various elevation points with distinct views of the rolling Vernon hillsides. Many people visit park areas for picnics, gatherings with friends and family, or for quiet moments in nature.
Plan a trip with your family to visit O'Keefe Ranch, Vernon's historical site that transports visitors into the world of local agriculture and farming history. This ranch was founded in 1867 and has evolved into a family-friendly tradition for people in the Okanagan. There are dozens of activities that help bring the seasons to life, including springtime goat yoga, summer rodeos, fall harvest games, and a winter Victorian Christmas market.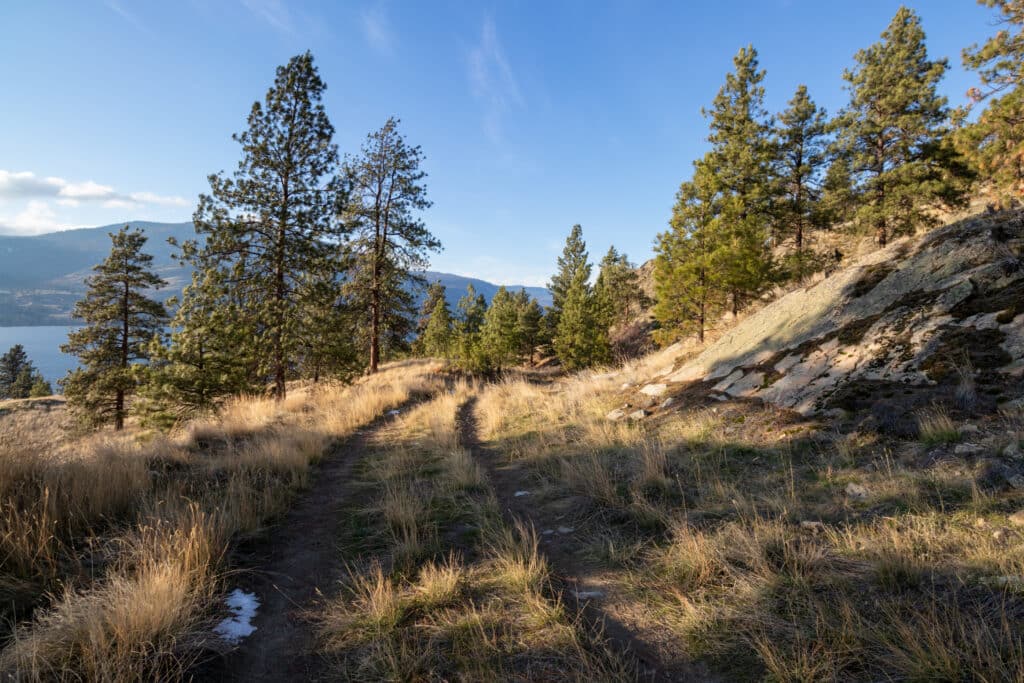 Unwinding at Resorts & Wineries
The Okanagan is world-famous for its spectacular wineries and resorts. Life in Vernon is no different. You will find some of the top local resorts within a short distance from this North Okanagan community.
In just a short drive, you can discover Predator Ridge – one of the Okanagan's finest golf clubs. This destination is so much more than golf, however. Beyond the immaculate 36 holes of championship golf, there is a vibrant community of like-minded people who visit for the vast recreational opportunities. For instance, people visit for the extensive tennis, biking, and golfing facilities, as well as hiking trails, yoga retreats, fitness classes, winter activities, and five-star lodging. In other words, this is your destination for an ultimate getaway experience. From day trips to weekends away, Predator Ridge is a local's favourite spot to unwind. Put yourself close to this world-class resort with Vernon lots for sale.

Pampering yourself has never been easier – or better. Sparkling Hill Resort is Okanagan's European inspired spa and is located next to Vernon. This luxury spa offers retreats that are guaranteed to help you slowdown, releasing mind and body into an oasis of wellness treatments and amenities. Visitors refresh themselves with fine dining, peaceful hiking trails, spa and wellness experiences, yoga and fitness classes, and boutique shopping.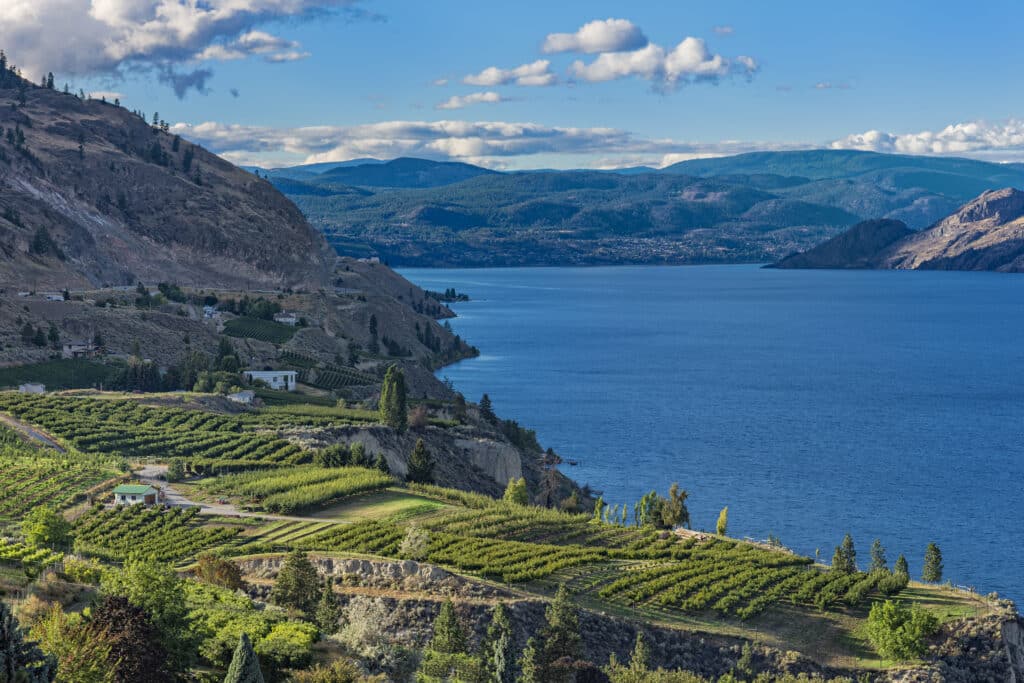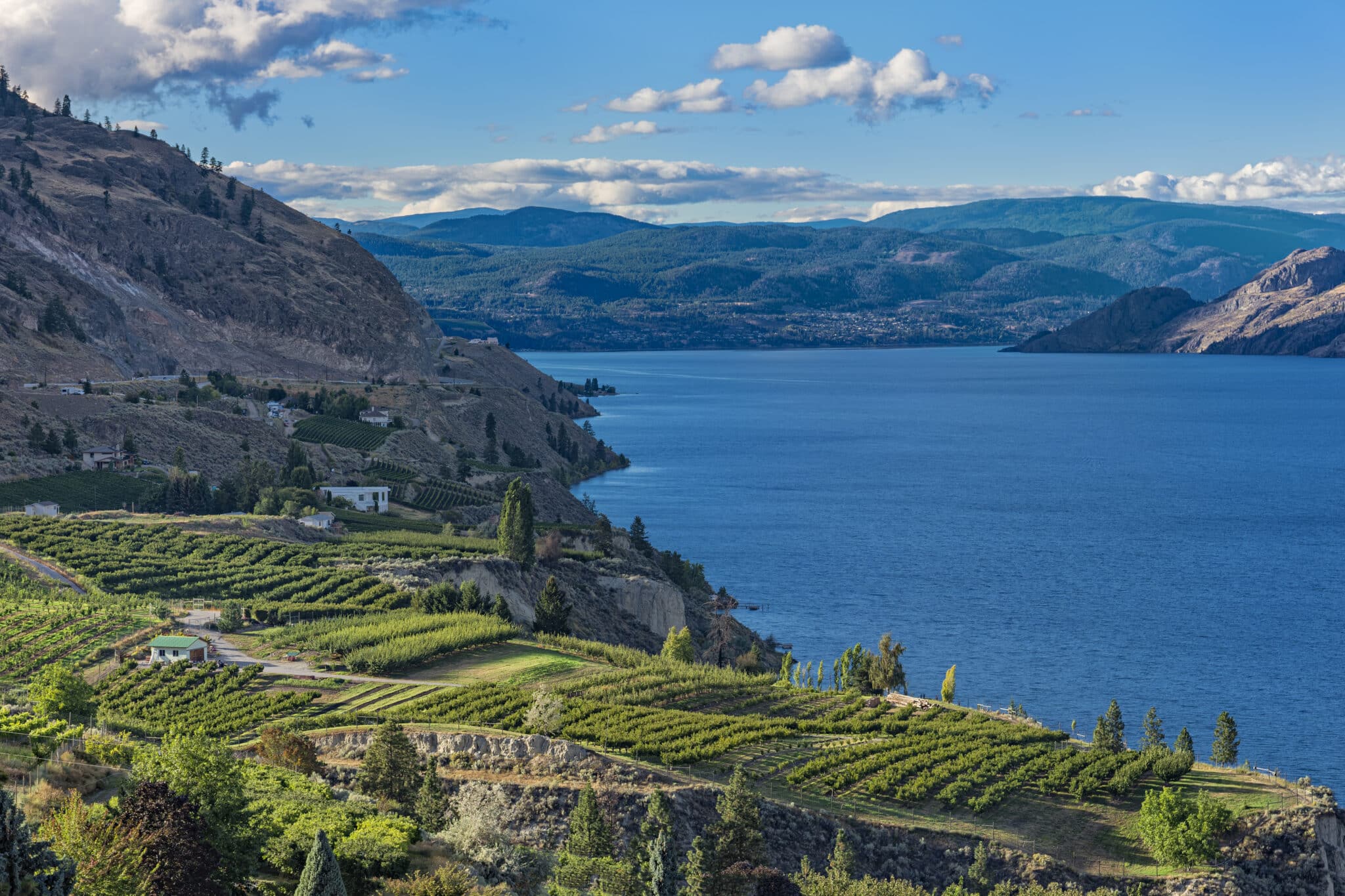 Ready for the lifestyle of your dreams? Register today for Vernon lots for sale.